What a treat! To see several beautifully restored MGs and Austin Healey sprites parked out the front of the motel. From a previous visit from an MG car club group, we had a couple of members decide to bring the Austin Healey Sprite group along to our lovely spot.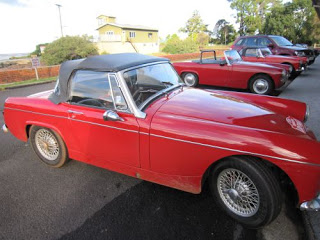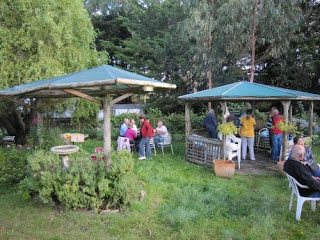 Sadly the weather was a bit ho hum, particularly for that type of open top car, but once the BBQ was due to start out the back, the weather cleared, and the waft of sizzling snags and steaks began to fill the air.
Sadly just an overnight stop, the travellers, all bar two who required a visit from the friendly RACT man, were on their way to Strahan to continue their tour of tassie. Kind of inspires me to start restoring my MGB roadster…..
Tweet